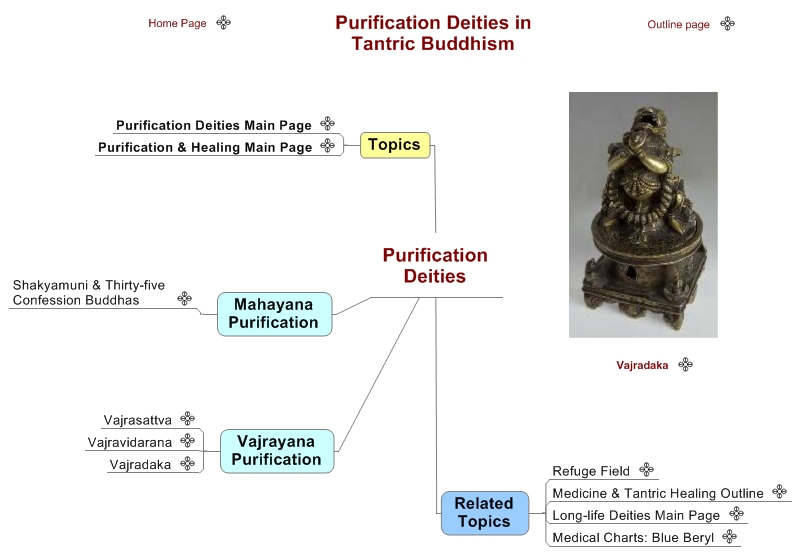 Purification is an important subject in Buddhism and visual depictions related to purification can be divided into two clear divisions.
The first division is Mahayana Buddhism where purification is accomplished by the recitation of the Confession Sutra while visualizing the thirty-five Buddhas mentioned by name in that Sutra. Paintings of the Thirty-five Confession Buddhas are numerous.
The second division is Vajrayana Buddhism where Purification Deities are a small but important sub-class of deities in Tantric practice. The three principle deities are Vajrasattva, Vajravidarana and Vajradaka. Numerous forms of all three deities are found in the Tantric Buddhist pantheon. There are a number of other less known deities and specialized ritual practices. Many of the more specialized forms do not have any painted images or sculptural representations.