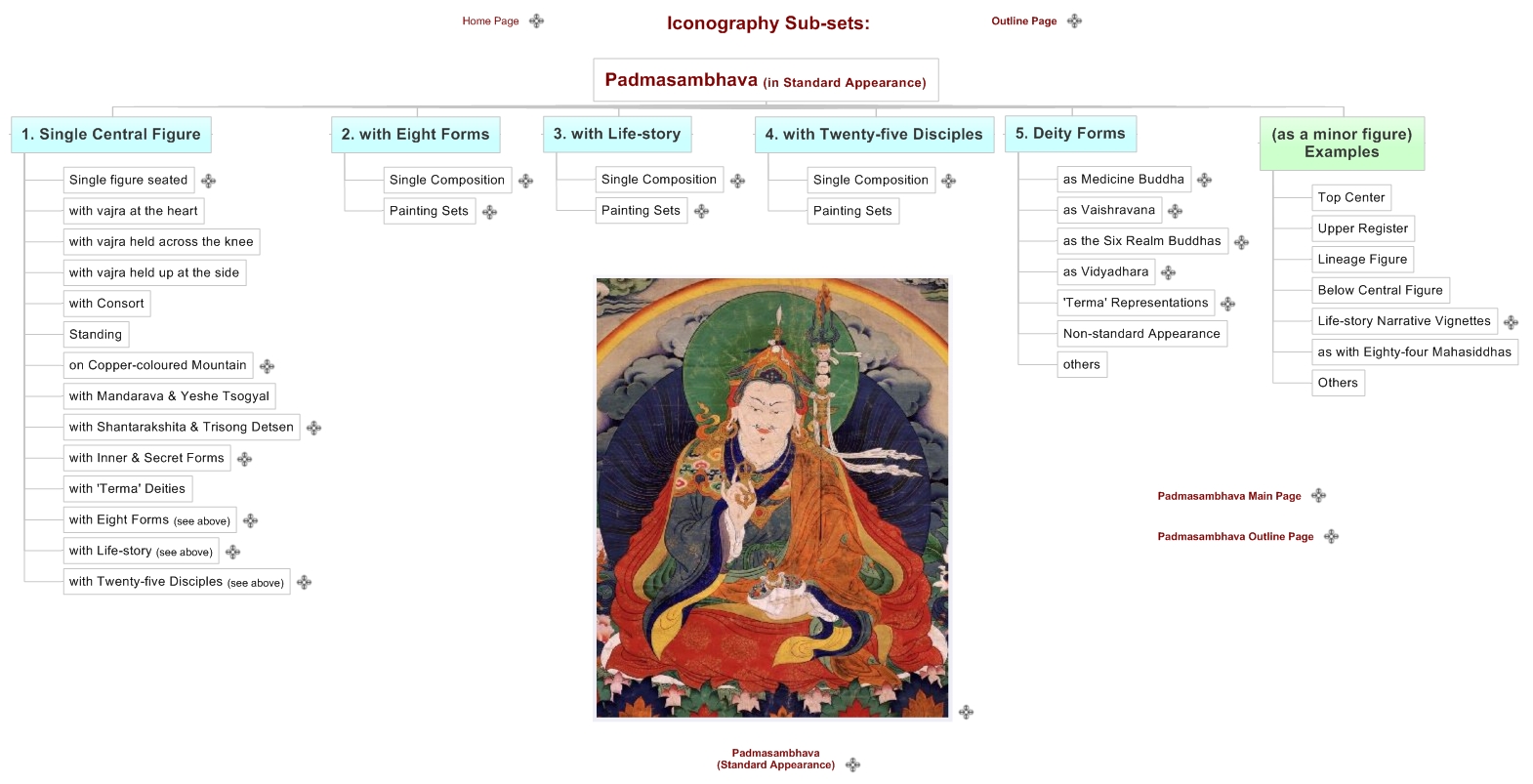 Presented here is a chart listing all of the standard appearances of Padmasambhava and those appearances in combination with other immediately related iconographic subjects.
The Padmasambhava Iconographic Sub-sets Chart is a work in progress based on the chart created for Tonpa Shenrab - posted some weeks ago. We are attempting to systematize, categorize and prioritize the visual occurrences of Padmasambhava with the intention of making it easier to identify, name and contextualize the various forms of Guru Rinpoche as they occur in painting and sculpture.
On a recent art survey trip to China, the HAR Team discovered that while working with Chinese and Tibetan colleagues, there was no common language or system in place for discussing the numerous and varied visual occurrences of Padmasambhava. This became even more apparent when cataloguing vast numbers of paintings, in the hundreds, from broken sets depicting subjects such as the life story of Padmasambhava, wrathful forms, meditational forms, the Eight Manifestations relating to the life-story, etc., etc. 
This is our first attempt to try and bring some order to this very large and complicated subject that has a voluminous wealth of paintings and sculpture spread throughout the world. In terms of quantities of art representing various subjects, aside from representations of the Buddhas, Arhats, Peaceful Deities and Wrathful Deities, the subject of Padmasambhava is probably the next most prolific and in immediate need of systematization (which the other categories of art subjects have already received either within the Buddhist traditions themselves over the past centuries or by modern art historians and religious studies scholars in the previous century).
So, please be patient, this is still a work in progress.