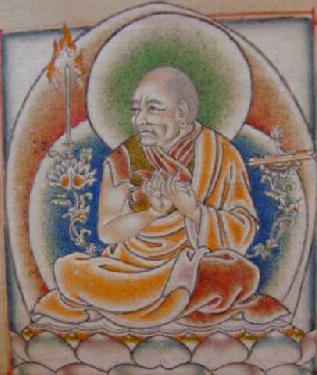 Go Lotsawa Zhonnu Pal, 1392-1481

The Blue Annals of Go Lotsawa is an eclectic history of Tibetan Buddhism up to the late 15th century. It was translated into English and published by George Roerich in 1949 and recently digitized by THDL at the University of Virginia and can be found on the THDL website.

Sections of the Blue Annals are currently being formatted for use on the HAR website with the intention of providing original Tibetan information about historical figures and the numerous traditions of Tantric practice that make up the majority of the subjects represented in art on the HAR website. The links immeadiately below lead to works in progress.